If you're like me and probably a large number of plus size women, you love your little secret that hides under your clothing. Plus size magic knickers work wonders and I'm here to talk you through a few different styles and what they do.

Everyone knows that we all have self conscious days where our wobbly bits just seem to wobble a little more than usual. On these days we need a quick fix and there is nothing better to do this than magic knickers. For those who don't know, magic knickers are underwear that 'pull you in' and support you where you need it, in some cases taking a dress size off. It's not just plus size ladies that use these, celebrities have admitted to using them too to keep their figures looking amazing under their red carpet dresses! The market for these is massive and they've now even started making them for men too!


Here is my guide to a few different styles and which are my favourites.
All briefs mentioned can be found on
simplyyours.co.uk
.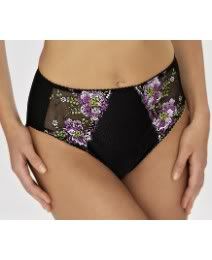 Miss Mary Control Briefs
These knickers look like conventional knickers, but they have some support in them to help support you where you need it. With the pretty design these could easily be mistaken for normal knickers so are more discreet than some others on the market.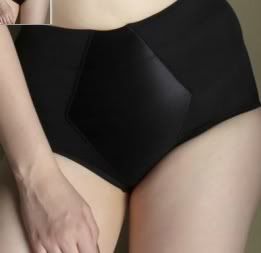 Flexees by Maidenform Briefs
These are one step up from the above knickers because they give more support around the tummy as they are a little bigger. These Flexees also tackle the problem that so many of us have with our magic knickers... the eternal stuggle of getting them on and off. They slide on and off effortlessly. Brilliant!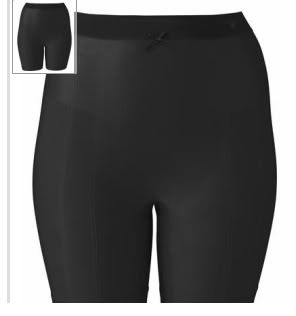 Triumph Retro Sensation Long Leg Brief
This style of briefs give the support that the Maidenform style of underwear, but they give you the added extra of having support for the thighs as well as tummy, hips and bum. Because these are made out of soft material they are surprisingly comfortable.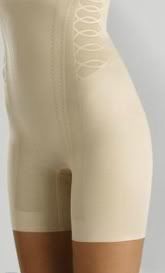 Miss Mary Of Sweden Conrol Shaper
This is 'the ultimate'. It covers all bases with its design. If your worry is hips, thighs, tummy, bum or anything inbetween, this is ideal. Items like this one tend to have specially woven areas in the places you need it to give you that extra support. These would be ideal if you were going to a party and your dress clings to your bumps. These briefs give you an all over smooth look so no more clinging!
So there are a few examples of shapewear that are on the market at the moment. Hope you found this post helpful!