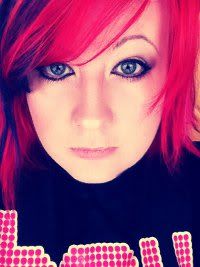 Hey everyone! Today's blog post will be split into two parts. First we have a little mini review of my thoughts on the Laura Geller set I talked about in the last post.


*The foundation is rather nice. It evens out the complexion nicely and really does brighten the appearence of your skin. The porcelin shade actually suits my skintone! I find it almost impossible to find a foundation that is light enough for me, but this one if perfect! The only downside that I can find is if you have any spots or zits, it will not cover them that well, which is a shame, but it to be expected from a powder foundation, I suppose.

*The lipstick is beautiful. So creamy and the colour is a beautiful nude. Perfect.

*The blush, highlight and bronzer trio is delightful. It's so easy to sweet a brush over all three colours and do all three at the same time. It looks brilliant on.

*The eyeshadow duo is also lovely. I prefer the lighter shade to the darker one, but both colours are really wearable and I'm looking forward to applying them both wet and dry.

*The mascara is a bit of a disappointment, to be honest. It does very little to lashes apart from colours them. It doesn't fan the lashes out or make them look longer. They're just... there. It does, however, tint your eyelashes black, which is a nice little selling point.

So there we go!

Secondly I took a journey into New Look today and I picked up a couple of things.



I bought this really cute little Leopard bow headband. I always buy these things but for some reason never wear them that often, but I think I'll be wearing this one :)



I also got this really cute leopard print hiar grip because my hair is finally long enough to put it in my hair.



I saw this star print top and I just fell in love with it straiight away. It's a silky feel top that flares out at the bottom and goes down a little at the back. Pretty!



I also got these deep red jeans. I just fancied something a little different to my black or blue jeans and these just looked like a cute colour. They're a little long for me, but that can soon be sorted out with some sewing skills haha.



I'm also currently loving this nail varnish. It's Hard Rock by Rimmel. Love it!